In 2016 Collective Encounters invited a number of individuals who had been important to the company's work and legacy to become lifelong patrons. We very much value the support, encouragement and enthusiasm they give to the organisation, and their own personal commitment to the role theatre can play in bringing about social change.
Collective Encounters' patrons are:
Professor Bill Chambers

Bill acted as Chair of Collective Encounters' board for nine years, and has been an important part of the organisation's growth and development. Of his time with Collective Encounters Bill said, "It has been a real privilege to be Chair of Collective Encounters for the last nine years. Their work is vital, inspiring and important to both the arts sector as a whole and the communities it serves. I have many great memories of our productions, and am grateful for the years of enjoyment, satisfaction and insight I have experienced whilst chairing this wonderful organisation".
Maria Hornsby MBE
Maria is the Director of Rice Lane City Farm and stood for ten years as a trustee of Collective Encounters. Maria has played a vital role in the voluntary and community sector in North Liverpool and in 2015 she was awarded an MBE for her services to the community.
Professor John Holloway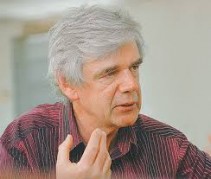 John Holloway has published widely on Marxist theory, on the Zapatista movement and on the new forms of anti-capitalist struggle. His book Change the World Without Taking Power (Pluto, London, 2002, new edition 2010) has been translated into eleven languages and has stirred an international debate. His recent book, Crack Capitalism (Pluto, 2010), takes the argument further by suggesting that the only way in which we can think of revolution today is as the creation, expansion, multiplication and confluence of cracks in capitalist domination. Of this position John says "To be associated with Collective Encounters is more than an honour, it's an excitement. The contact I have had with them has opened my mind, letting in a flood of ideas about political theory and action and theatre and music and fun.""
Professor Tim Prentki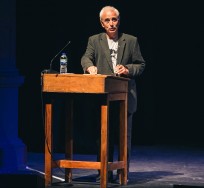 Tim Prentki is Professor of Theatre for Development at the University of Winchester, UK, where he ran the MA in Theatre and Media as Development for many years. He is co-editor of The Applied Theatre Reader and author of The Fool in European Theatre. He writes regularly on Theatre for Development for academic journals throughout the world and is a member of the editorial board of Research in Drama Education. Of his appointment Tim says, "I'm delighted to be associated with Collective Encounters' commitment to using theatre as a means of enabling communities to resist neoliberalism's definition of human relationships. At this time of growing inequality it is vital to support marginalised and underprivileged groups in our society in transforming themselves from the objects into the subjects of their development."
Is there anything wrong with this page?