In 2019-2020 our Radical Makers were…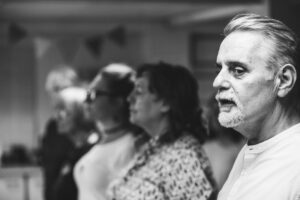 I feel passionate about reaching out into communities that have limited access to theatre. They lack a platform or the opportunity to be creative as an outlet. That is the main thing that made me want to be involved. It's important to me to be able to put awareness out there and make a difference as much as we can.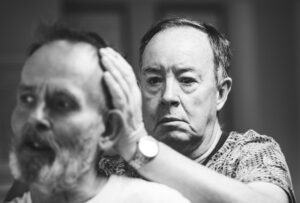 Theatre for social change shines a light on things that people want to hide. When it's actually done and performed in front of someone, they sit down and realise 'This guy is actually homeless', for example, and they wonder 'how did he get there'. So we are really telling an important story. It's about making changes for everyone.
I like to bring the things that I, and we do, to people's attention. It's about removing stigmas. What we perform as the Radical Makers is the truth, facts are facts. We do this for a reason and that is to highlight people's plights.
I like theatre that is relevant and deals with everyday issues that affect everyday people. Issues that your average, person can identify with and connect with, rather than content that doesn't affect them. I think that is what's important with theatre for social change, being relatable.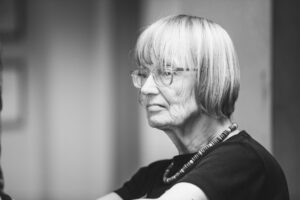 We bounce off each other in rehearsals and often the results are quite inspirational. That gives me, and all of us, a really good feeling. That's why we keep on coming. Taking part in theatre for social change can be really good for your mood and self esteem. Basically it's a feel-good factor.
There is also sense of community that comes from meeting the same people every week and working really well together as a group to come up with new ideas. It is in the name really, 'Collective Encounters' we really have that collective feeling of togetherness.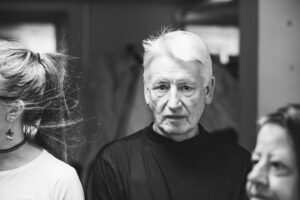 I think theatre really can make a difference. Even to my own personal development. Politically and socially it can make a difference, no matter how small and that's really important. Also connecting with like-minded people, I really enjoy that part of it
A Radical Maker is the idea of going back to your roots to lead a natural life. I like the idea of not buying into the ideas of others and instead returning to your authentic self. It's about learning to be creative to discover more about yourself.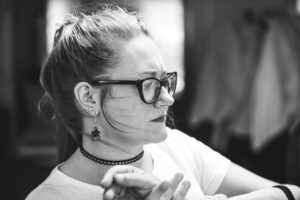 I was originally here to make a change myself. I consider myself to be in recovery, every day is a step in my recovery, to grow in confidence, to achieve. Theatre makes me feel alive, we change views and we change lives.
Making change is so important to us all here. Improving how we are living. We are here to make a radical change by following what we feel in our hearts. We use our different understandings of struggles to move forward and help other people to do the same.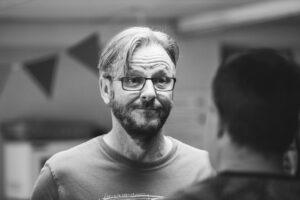 I've been doing this for a couple of years now and getting to see how it changes lives and changes perceptions. For example, we did a play last year called 'Cracked', and we had politicians and other people attending who were truly moved and interested by the content of the performance. It's all about the content. I am inspired by the content we perform.
I love to see the things we create taking shape. I hope that important people like politicians will come along or at least hear about us and the work we do, and we can really assist in making much needed change.
I come from a background of struggle, we didn't have anything and people made false assumptions about my family, despite both my parents working and our family always looking out for each other. I've seen a lot of struggle in my life and these people don't get to experience the things that other people do. I'm tired of seeing people struggling like that and like I did.
It's important to explain issues people read about in the papers – and this can be done so well through theatre. Lack of understanding is what causes society's issues, like for example racism. A lot of the ways that people get their information is twisted, and this misinforms. We need to care for each other.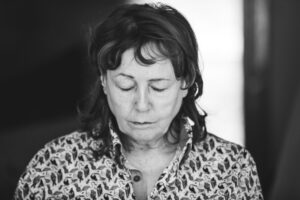 Watch "Life During Lockdown"; five short performance films capturing the experience of lockdown in its highs and lows, political pontifications and contradictions, absurdities and solidarities.
Made under lockdown conditions with the tools available by members of our Radical Makers Emerging Artists Training Programme
Stay Creative! Connect Compassionately ! Save Lives!
Created by Keith Barber, Val Burton, Sheree Kenton, Andrew Arthur, Jane Pratt, Brian Shortall