We are really sad to announce that a Transitions Core group member and mentor passed away in November 2016.
Iain Copeland was great group member, he was funny, intuitive, creative and he said it how he saw it.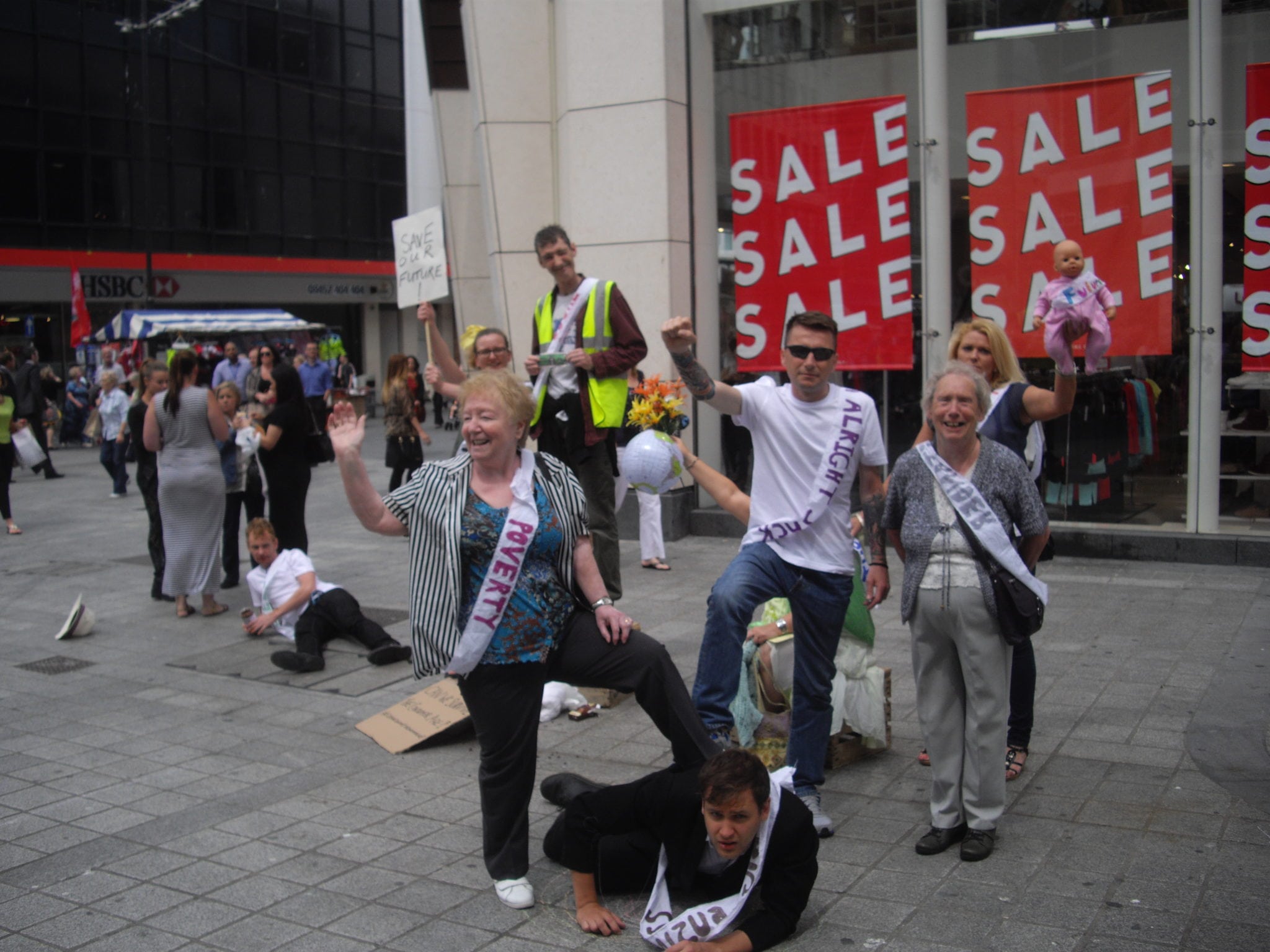 Through his time with Collective Encounters, he performed in four different plays in a variety of settings. The first at the recovery convention in New Brighton Pavilion; then on the streets of Liverpool in a political piece about consumerism. He shone in 'Out of Service' at the Imperial War Museum North and lastly he rose to the challenge of performing at a homelessness conference at Warwick University.
He was a really natural performer and always brought a bit of himself to what he did, and people liked that about him.
He was a pleasure to work with. He worked hard and went the extra mile to make others feel included and important.
One of his fellow mentors said of him "He was the nicest, kindest gentleman I have ever had the privilege to know, he leaves with me only smiles".
Our thoughts are with Iain's family at this incredibly difficult time.