Above & Beyond: Theatre for social change in Bootle, Birkenhead & Knowsley
Above and Beyond is a multi-faceted community theatre project based in Bootle, Birkenhead and Knowsley providing adults with the opportunity to learn skills, explore issues and make their own theatre. The project is led by a local steering group of local community activists and participants in partnership with Abi Horsfield, Collective Encounters' Outreach Director.
Above & Beyond is funded by the Paul Hamlyn Foundation.
Adult Theatre for Social Change Group
Free, for adults living in Liverpool City Region
Every Wednesday, 2pm – 4pm on Zoom
Once a month on a Saturday, 11am – 2pm at St Michael in the City, Upper Pitt Street, L1 5BD
Come and join these fun creative drama workshops. Connect with new people, learn new new skills, and share your thoughts and ideas.
Sessions include activities in acting, improvising, creative writing, group devising, and more. Sometimes we spend time learning skills and trying things out, and sometimes we work towards performances (like The Legend of the Mernix – see below!)
All the workshops are Covid-19 secure. Some workshops are delivered online and others in the room (when it is safe to do so).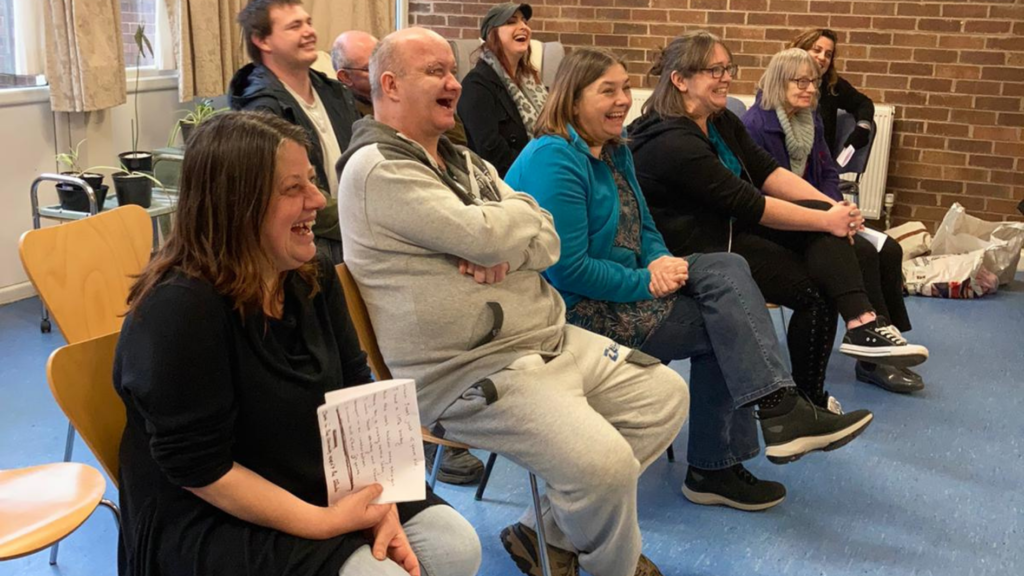 The Legend of the Mernix: a quest for hope in hard times
The Legend of the Mernix was a digital and walking quest co-created with Above & Beyond participants during Covid-19.
Watch the legend or click on the link below to take the full quest.