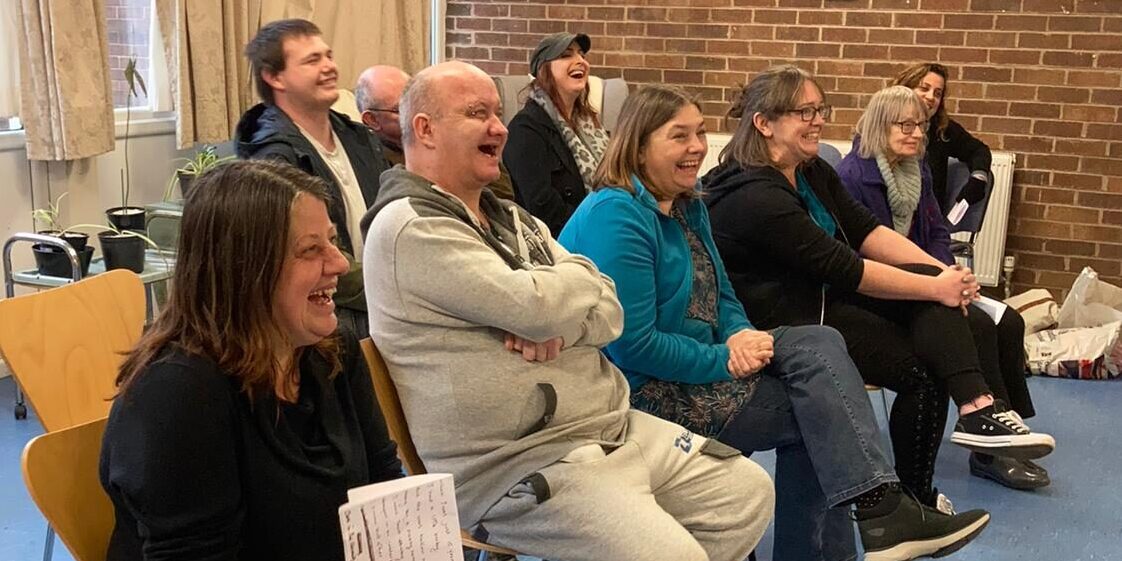 Creativity for fun when working with groups
10th March 2022 at 10:00 am

-

1:00 pm

|

Free
Training to build confidence in using creativity in the community
This is a free training opportunity for people who volunteer or work with members of the community and want to embed some creativity into their practice.
In March and April 2022 Abi Horsfield, Outreach Director at Collective Encounters, Will be facilitating four bespoke training workshops. The sessions aim to encourage people who work with community groups to build their confidence in creativity. The workshops will be hosted in some of the areas that Abi has been working in.
Each workshop stands alone, so you can book in to attend any number of them.
On Thursday 10 March 10am – 1pm the training will be:
Creativity for fun when working with groups – this is will focus on creative exercises which are playful, enabling people to have a laugh and not be self-conscious
The venue is A Place of Contribution at Make it Happen, 34 Argyle Street, Birkenhead, CH41 6AE.
Spaces are limited so advance booking is essential.
Register here or contact Abi for more information: email abi@collective-encounters.org.uk or call/text 07849094903
Share This, Choose Your Site!