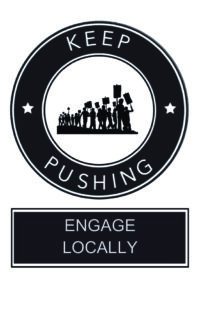 Find space to build real-life networks by opening up, taking time, taking notice and getting connected locally. There will be a myriad of ways in which you can get involved.
Volunteering shows how people value things such as caring for the vulnerable, alleviating hunger, campaigning for a better life or future, providing safe shelter.

Volunteering is an act of kindness and it can also be a political act. It shows something extra needs to be done to help the vulnerable. It shouldn't be used as a sticking plaster to cover the cracks in public policy and investment in public services. Volunteering should go hand in hand with a call for change in government policy and practice. Campaign Boot Camp deliver training in local campaigning, every day activism and have some brilliant courses available.