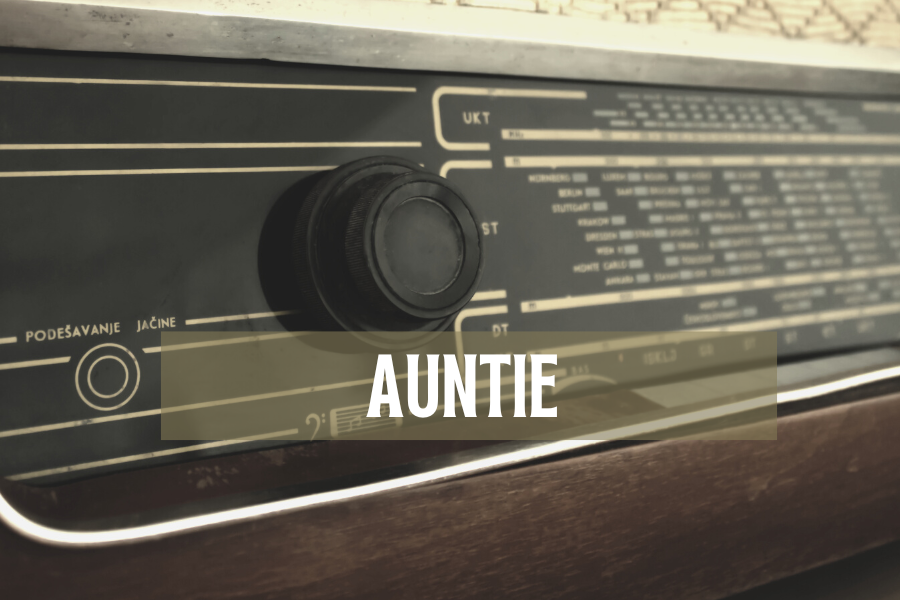 AUNTIE [working title]
9th November 2022 at 5:00 pm

-

6:00 pm

|

donation
AUNTIE [working title]
a performance inspired by BBC archives from the 1960s
by Amanda Redvers-Rowe and Collective Encounters' Women in Action group
*Please note this historical record contains outdated material which may offend*
About this event
For the past few months, Collective Encounters has been working with Dr Marcus Collins, AHRC BBC 100 History Fellow and Reader in Contemporary History at Loughborough University, and Dramaturg Dr Alda Terracciano, on a project entitled 'The BBC and Cultural Change since the 1960s'. The project involves adapting transcripts from 'lost' BBC documentaries from the 1960s and transforming them into a new performance piece: Auntie [Working Title].
Auntie [Working Title] draws on the expectations, contradictions and juxtapositions of women in the 1960s as characterised within BBC archival material. It is devised and performed by Collective Encounters' intergenerational group Women in Action with creative support from theatre director Tessa Buddle and writer Mandy Redvers-Rowe.
Over the last year Marcus has unearthed a wealth of BBC social documentary archival material for the Women in Action group to interrogate and explore. This process has enabled the group to identify and pin down five key programmes that tell the story of the distance (or in some cases lack of distance) travelled in terms of society's expectations for and attitudes towards women and moments when progress has been made on women's rights and human rights in general. These are
• The BBC Homemaker Competition (1960-61), a televised contest open to married or widowed women that aimed to promote understanding about the qualities that make a good home-maker
• Woman's Hour: Dropping in at a Meeting of the Family Planning Association (20.10.60), which covers topics such as the dangers of giving contraceptive advice to 'unmarried girls' and whether Doctors should encourage 'less intelligent' people to have fewer children.
• Four Women in a Man's World (17.2.66): a series of interviews with professional women with a particular focus on whether a woman can be as intelligent as a man
• 24 Hours: Equal Pay for Women (5.9.68) reporting on attitudes from men and women in industry towards proposed legislation that would bring women's pay in line with men's, and
• Man Alive: Living in Sin (2.3.66) interviews with couples who had decided not to have their relationship blessed or formalised by religion or state.
In this work-in-progress performance, you will have the opportunity to find out more about the group's research and see some of their creative responses to these programmes, as well as share your own reaction and ideas about the developing performance.
Location
Join us in person at The Everyman Bistro in Liverpool, or online via Zoom.
Access
The performance will be captioned and includes audio description. The venue has step-free access via a lift. If you require a ticket for a carer, please include a note on your order or email: wendy@collective-encounters.org.uk
If you have any questions about access or any other requirements, please let us know when you book.
Seating
Audience seating will be on rows of chairs. Seating is unreserved, meaning you can sit where you like.
Tickets
We are asking for small donations to secure bookings. If you are unable to make a donation or you wish to arrange a group booking, please email wendy@collective-encounters.org.uk or call 0151 345 6266
Share This, Choose Your Site!