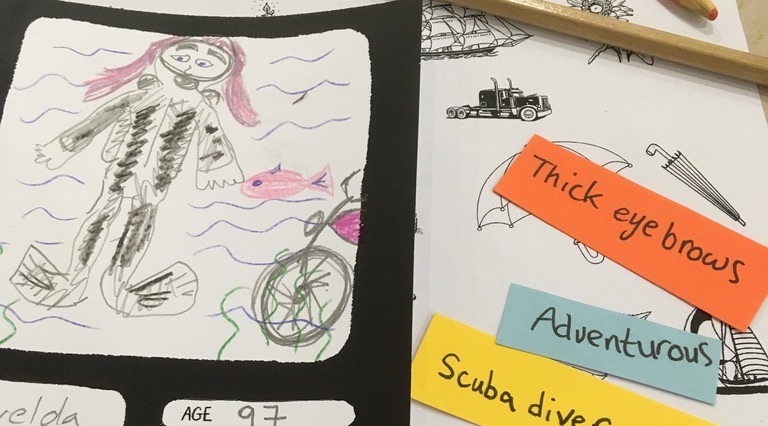 Delivering Creative Projects with Looked After Children & Young People
30th January 2020 at 10:30 am

-

4:30 pm
This full day workshop combines presentations from tutors, peer-action-learning and practical exercises, which will introduce participants to:
a broad range of practice illustrated through national and international case studies
the policy/strategic context to the work and the social impact and benefits
aspects of good practice in working with Looked After Children and Young People
practical approaches and creative ideas for the work.
The workshop will explore:
practical and ethical challenges of working in this context
the creative potential of the work.
Who is it aimed at?
This workshop is particularly aimed at artists working in community contexts who are interested to work with looked after young people; artists with some experience of working in these settings looking to hone and extend their practice, people currently working with looked after young people who are interested in introducing the arts into their practice.
Schedule
10:30 – 4:30pm
Course Leaders
Ben Mellor is Collective Encounters' Youth Theatre Director and has been delivering the company's work with Looked After Children and Young People for the last three years. Prior to joining Collective Encounters Ben worked for over ten years as a freelance writer, performer and educator. As a facilitator and director he has worked with a wide range of young people and adults from a variety of backgrounds in schools, colleges, universities, theatres, youth centres and prisons. He has delivered workshops and projects for venues and organisations such as Apples & Snakes, Contact, The Lowry, The Royal Exchange, Manchester Literature Festival and Shakespeare Schools Festival.
Abi Horsfield is a community theatre/arts professional with over 25 years experience of theatre facilitation, performance and project management. Her long career has seen her deliver workshops across 300 projects in 27 challenging countries such as Ghana, Thailand, Uzbekistan, the Philippines and Nigeria. She has worked with Collective Encounters for 13 years, delivering projects with both adults and young people. In 2019 she won a Youth Focus North West Young Citizens Award for a Looked After Children and Young People project.
Previous participants on this training course have said:
"Really enjoyed it! Feel very inspired and motivated." Workshop Participant
"Really beneficial, informative day." Workshop Participant
Costs:
£105 – Representatives from private sector organisations, Arts Council National Portfolio Organisations, HE, FE and Local Authorities
£80 – Individual Freelance Practitioners
Share This, Choose Your Site!