Women in Action uses drama and creativity to develop and celebrate women's resilience, leadership and activism in their communities. The project provides opportunities for women aged 19+ to reflect on the role women play in community organising – by taking part in training and creative workshops, gathering and sharing seldom heard stories, and organising for positive change.
The project is led by theatre maker Tessa Buddle and a core group of women who meet weekly on Wednesdays, 2-4pm, to take part in creative activities, training and discussion. See below for details of some of the group's recent projects.
The Women in Action group is currently working towards an interactive drama drawing on 1960s media archives.
New members are welcome to join. The group is open to women aged 19+ who live in the Liverpool City Region.
We meet both on Zoom and in the room – usually at The Bluecoat, 8 School Lane, L1 3BX
We can help with travel expenses, childcare costs, and equipment to get online.
To join the group, contact Tessa: tessa@collective-encounters.org.uk 07564356809
Explore the work produced so far:
The Ballad of 18 Women – view on YouTube for a captioned version
The Ballad of 18 Women – listen on Soundcloud
Incorporating testimonies recorded in oral history interviews as well as poetic narration and original music and song to give an insight into the incredible contributions women make every day to improve lives in our region.
Written by Sarah Thornton
Composed by Bethany Kay Hopkins
Directed by Tessa Buddle
Sound Design by Karen Lauke
Artwork by Doriscakes Creates
Captions by Angie Ge
Featuring the voices of: Alma Brown, Anna Reid, Anne Gorton, Anya Chapman, Chantelle Lunt, Clara Paillard, Doreen McNally, Felicity Dowling, Imogen Woolley, Johanna Schweier, June Hudson, Keith Barber, Libby Mackay, Lois Woolley, Lynda Cash, Maddy Vaz, Margaret Mariette, Mary O'Sullivan, Olivia Graham, Terri Heldt, Tracey Dunn, Zi Lan Liao
Click here to explore the full interviews with the 18 women.
The Ballad of 18 Women is also available as a podcast on Spotify, Google, Apple, or wherever you get your podcasts.
Women in Action taster: a short film made by Francesca Dolan that gives a taste of the oral history interviews conducted with women between September 2020 and March 2021.
International Women's Day 2021: Recordings of an online solidarity event on 8 March 2021. Hosted in partnership with the Socialist Health Association, Save Liverpool Women's Hospital and Merseyside People Before Profit. Speakers include trade unionists, health campaigners, and community activists, with poetry from Amina Atiq and music from Christella Litras and the Women in Action group.
Third Age Lockdown Audio: an audio collection of creative reflections by older women about their experience of lockdown.
This ink spells out my resilience: a collaborative audio work bringing together the voices and creativity of queer women who took part in an online storytelling and poetry workshop as part of Homotopia Festival.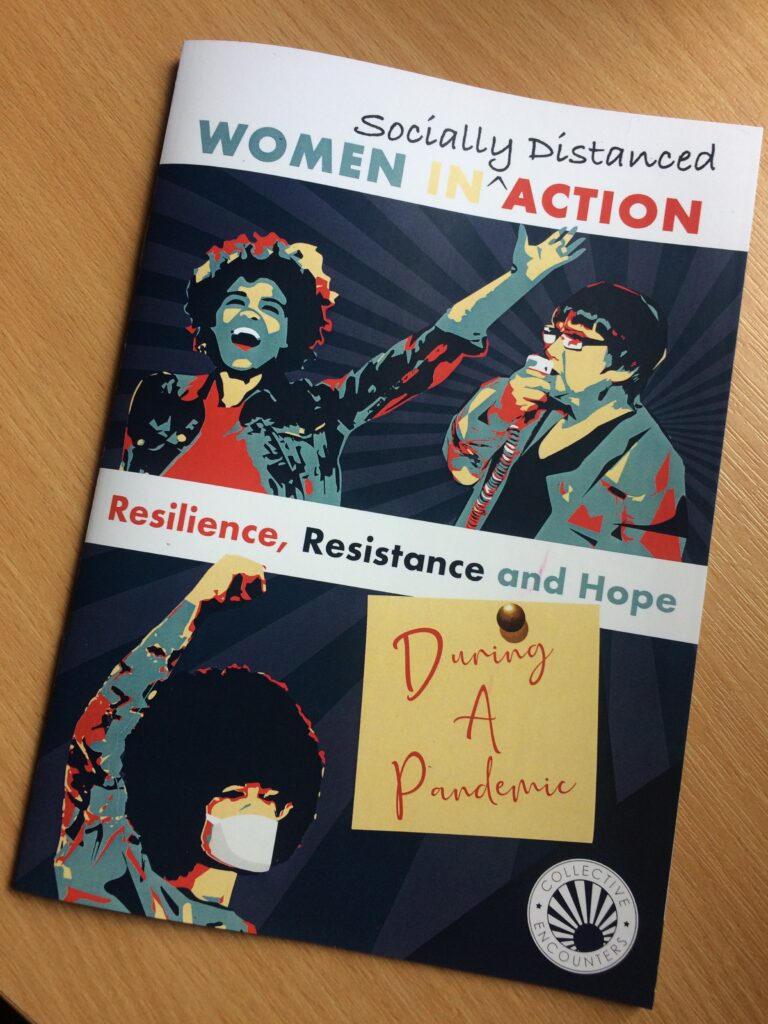 Women in [socially distanced] Action:
A booklet gathering creative responses to themes of resilience, resistance, solidarity and hope, from women who took part in socially distanced activities in 2021.
Design by Diane Bennett of doriscakes creates.
Email tessa@collective-encounters.org.uk to receive a free copy.
Opportunities to get involved: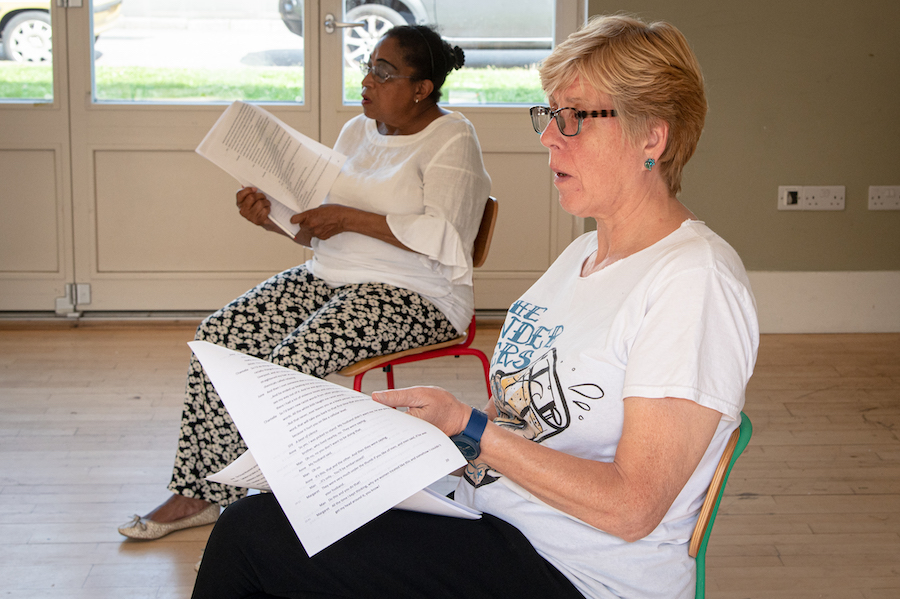 Performance Group
Open to women aged 19+ with an interest in drama and a passion for social justice. We meet on Wednesdays 2-4pm with options to join online and in person (as long as it is safe to do so)
We are currently working towards an interactive drama based on 1960s media archives. Email tessa@collective-encounters.org.uk for info on how to get involved.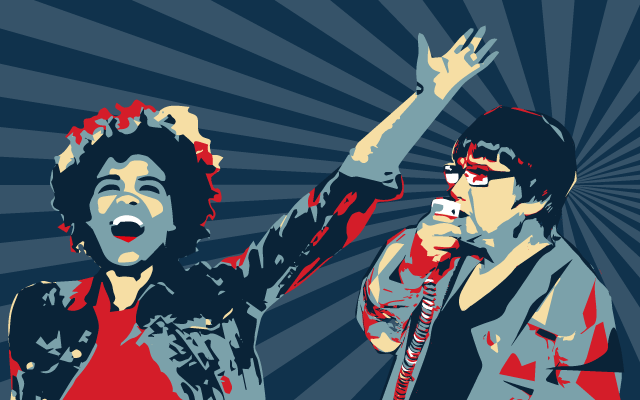 Facebook Group
Join the 'Women in Action Merseyside' Facebook group to connect with other local women, share your experiences and reflect on the role women play in community organising.
Click below to visit the group and join.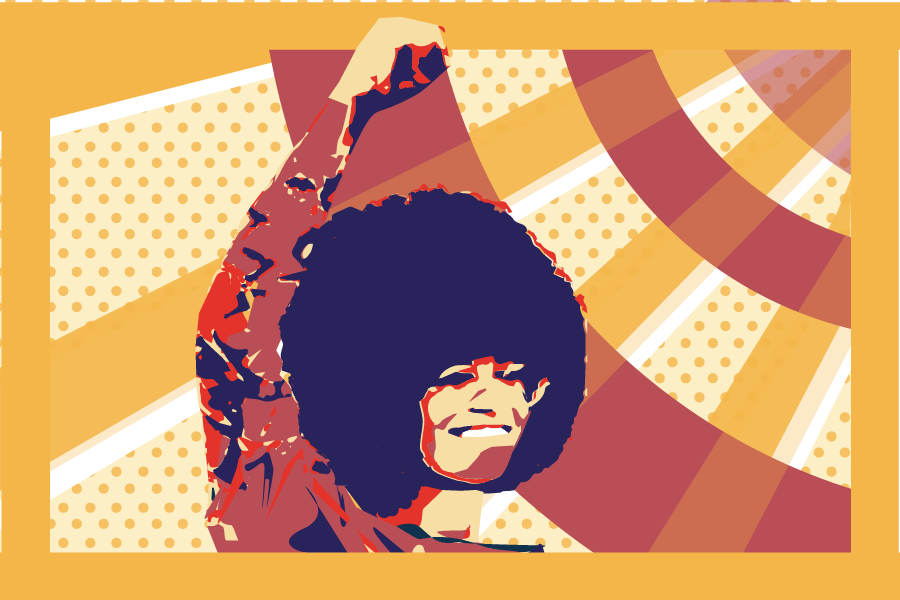 Confidence through Creativity
This accredited training course uses a variety of fun, creative and arts-based approaches to explore themes of female confidence, empowerment and resilience. A new course is planned for 2023.
To be kept informed about the next course, or to book one for your group, email tessa@collective-encounters.org.uk